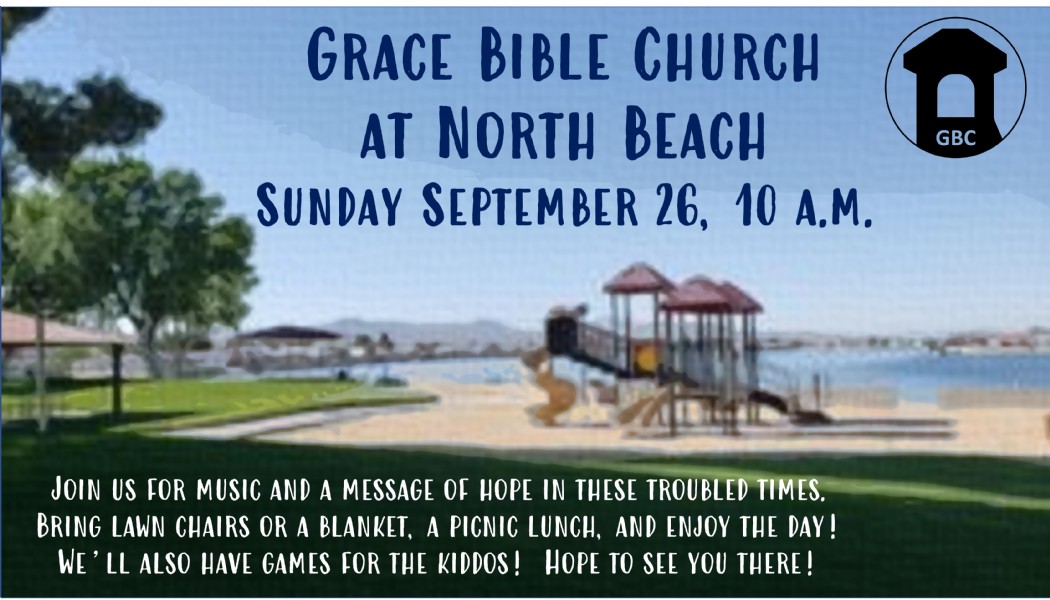 UPDATE - we had a great service at North beach, but due to a technical issue, the video of the service will not be available. Sorry. But we'll be back for our regular service at the GBC campus next week to continue our series on The Seven Deadly Sins.
Come on out to North Beach at 10:00 and join us!
Because we are meeting at the beach, we will not be livestreaming at 10:00. However, we are recording the service and we will upload it soon.
Once the upload goes active, you can click here to watch.