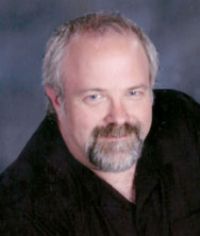 Dave has been on staff at GBC since 2007.
Before joining our staff he and his wife Julie worked as professional musicians for many years, playing (mostly) bluegrass and country music at festivals and other venues throughout the Southwest. In addition to performing, Dave operated a commercial recording studio and taught high school music as well as maintaining a roster of private students on guitar, bass and dobro.
Though earning a living as a musician, Dave has always been involved in some form of ministry, usually involving music in some form. In 2001, while serving a church as Director of Contemporary Music and Director of Technical Ministeries, Dave sensed God was calling him to something more and, though he had informally studied theology for years, he began a more intensive preparation for whatever road God might lay out before him. That road has led here to Grace Bible Church, where Dave started out overseeing ministry teams and teaching a variety of classes. In February of 2013, following the resignation of Dale Sharp, Dave was voted in as Senior Pastor.
Dave and Julie have been married for over 25 years, and in their spare time like to fish and camp. And play music.